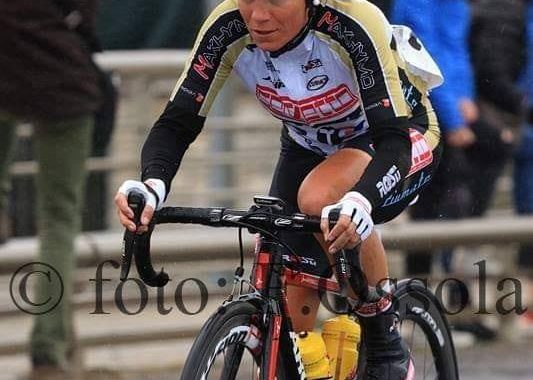 INGAGGIATA LA CAMPIONESSA DI CICLOCROSS FRANCESCA BARONI
La talentuosa ciclista toscana, già campionessa d'Italia nel ciclocross nelle categorie giovanili, correrà su strada per Servetto – Piumate – Beltrami TSA nella stagione 2020. Francesca Baroni è nata il 4 novembre 1999 ed è originaria di Pietrasanta (Lucca), celebre località della Versilia: i suoi titoli nazionali ottenuti nelle categorie giovanili nel 2016 in Friuli e nel 2017 a Silvelle di Trebaseleghe, dove si sono recentemente disputati i Campionati Europei di specialità, le hanno permesso di essere convocata in nazionale in numerose occasioni. Ora la opportunità di correre insieme alle grandi del ciclismo mondiale grazie al Team Servetto – Piumate – Beltrami TSA. 
SCHEDA ATLETA
Nome e cognome: Francesca Baroni
Nata il: 4 novembre 1999
Residente a: Pietrasanta (Lucca)
Discipline: Strada, Ciclocross
THE CYCLOCROSS CHAMPION FRANCESCA BARONI HAS SIGNED
The talented cyclist from Tuscany, former National Cyclocross Champion in the young categories, will race on the road for Servetto – Piumate – Beltrami TSA. Francesca Baroni was born on 4th November 1999 and she comes from Pietrasanta (Lucca), in the heart of Versilia: her Italian titles won in 2016 in Friuli and in 2017 in Silvelle di Trebaseleghe (where the recent European Cyclocross Championships have taken place), permitted her to race for Italy in various occasions. Now, thanks to the Team Servetto – Piumate – Beltrami TSA, she has the chance to race with the strongest cyclists in the Elite Category.
ATHLETE SCHEDULE
Name and surname: Francesca Baroni
Date of birth: 4th November 1999
Living in: Pietrasanta (Lucca)
Disciplines: Road, Cyclocross
Cycling Communication
Press Office Team Servetto – Piumate – Beltrami TSA
Mail: press.servettofooton@gmail.com
Web: www.atbike.it
Twitter: @TeamServetto
Instagram: @teamservetto
Facebook: @TeamServettoPiumateBeltramiTSA